Jelt Ambassador Collection
---
Jelt Ambassador: Aspen Edelen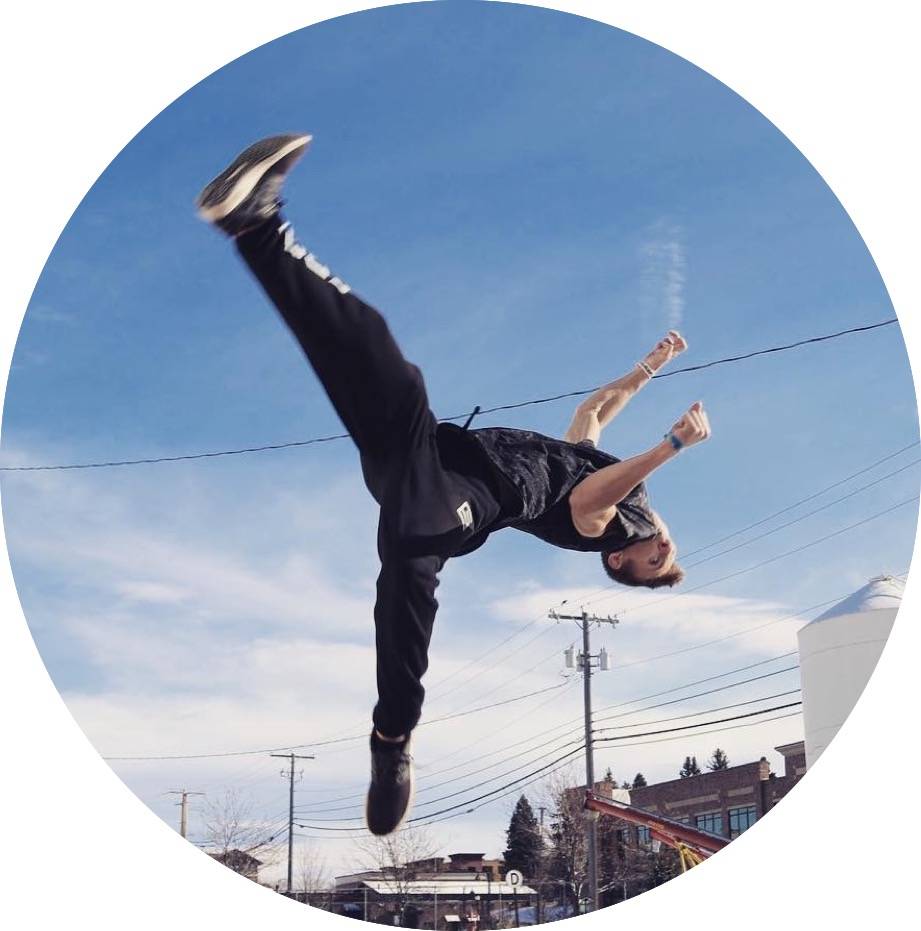 "I always struggled using traditional belts because they dig into my side and definitely wouldn't be a good choice for doing anything physically demanding compared to the Jelt Belt."
I started flipping in 2016. As a kid, I wanted to try something different that nobody at my school was doing. I felt that normal sports weren't for me, but I still loved being active. So, I chose to start flipping.
I love tricking in pants which might sound counter-intuitive, but having pants on really doesn't affect my performance, but what does is having loose pants. So, the Jelt elastic belt is the perfect option, as it is both comfortable and stays where it should be. I struggle using traditional belts because they dig into my side and definitely wouldn't be a good choice for doing anything physically demanding, compared to the Jelt Belt.
I also want to spread the message of positivity and I want everyone out there to know that you can do anything you want to do. No matter how crazy it is, you can make it happen. This all started out as me doing a bunch of flips in a backyard for fun, and now it has brought me to a position I thought I would never reach. Chase after your dreams. No matter how old you are, how many people have told you that it won't work, how many times you've tried and failed, you just have to make it happen. You can do it!
Jelt Ambassador
Aspen Edelen, Tricker
---
---
JELT BELT FEATURES
Our River Turquoise Blue Jelt will add a whole lot of power to your pants. The turquoise waist belt is finished with a grippy inner gel and no-show flat buckle. A lightweight and virtually invisible belt designed and sized for both men and women.
Super-strong stretchy elastic waist belt with a non-slip, grippy inner gel that holds on tight and keeps the belt in place.

Flat, no-show belt buckle with an interlocking design to avoid the unappealing buckle bulge.

Can be worn with or without belt loops.

100% Cruelty-free, 100% vegan

Hypoallergenic,100% non-metal and nickel-free

Super stretchy elastic made from 100% recycled water bottles
---
SHOP JELT BELT COLLECTION