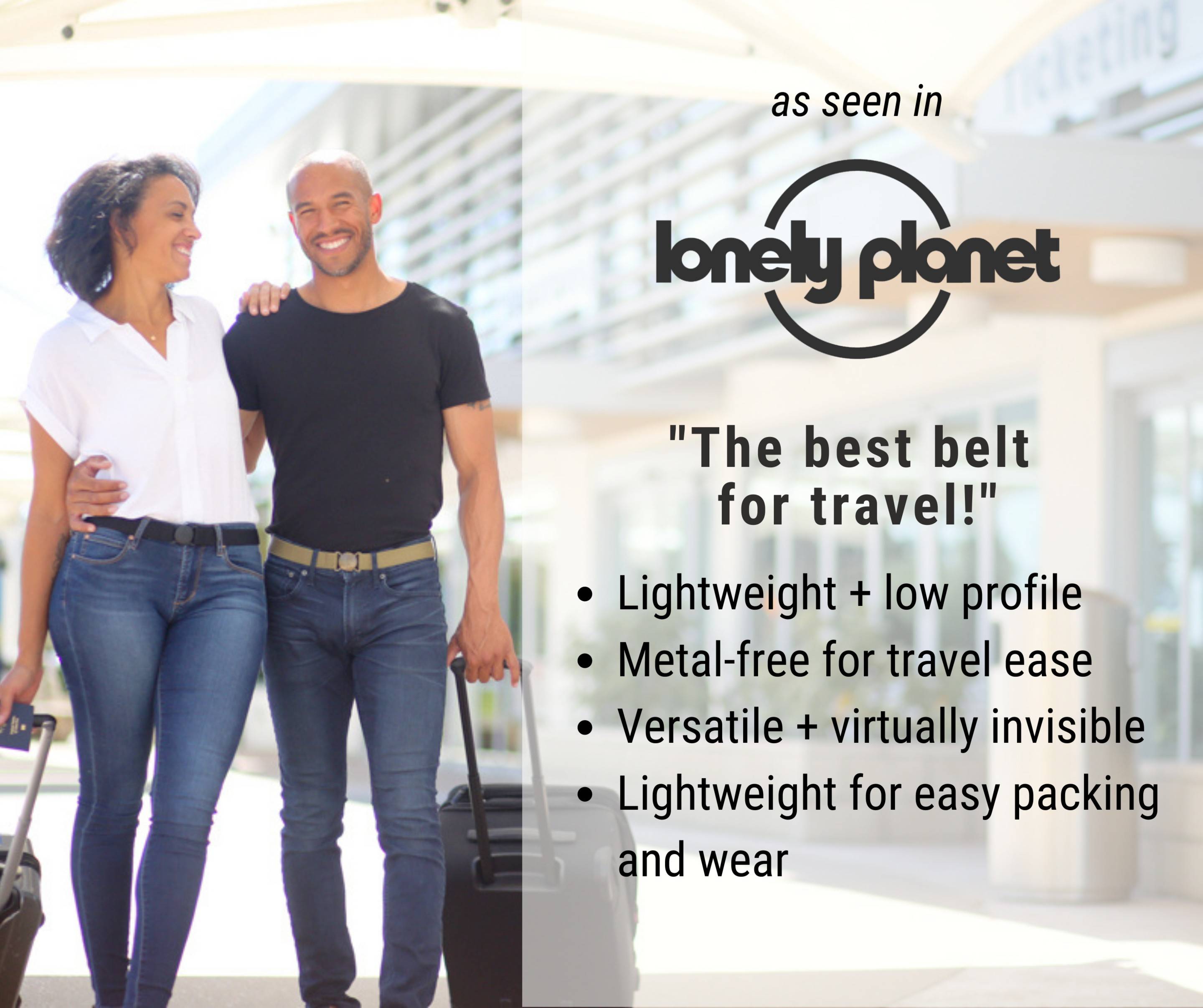 Enjoy an easier experience when taking off to your next destination with a travel belt from Jelt. These airport-friendly belts are designed to make your travels smoother while keeping you comfortable from point A to point B. An elastic Jelt belt will also provide the pants support you're looking for through any adventure, whether you're just walking around a new city or exploring the great outdoors. Learn more about what makes these Jelt belts such a great fit for travel.
Get to Your Gate Faster
For most travelers, the most frustrating part of the airport experience is passing through airport security. If this rings true for you, it's time to switch to one of these Jelt TSA-friendly belts in a sized-to-fit or adjustable style. Because they feature a metal-free design, these belts can be worn through airport TSA security. That's one less item to take off and then put back on, especially while you're juggling your other belongings and carry-on bags. Just untuck your shirt so it covers the flat, no-show belt and you'll breeze right through. This handy design also makes it a metal detector-friendly belt, so you can wear it while visiting a number of security-protected attractions during your travels.
Versatile and Durable
In addition to being the best metal-free belt for travel at the airport, these Jelt belts are made to tackle any adventure that happens to come your way. The elastic material is made from recycled plastic bottles, making it durable, waterproof and eco-friendly all at once. A grippy gel along the inside keeps the belt in place even if your pants don't have belt loops. Besides travel, it can be worn for all kinds of athletic and outdoor activities, including golfing, skiing, biking, hiking and more. The lightweight, low-profile design won't get in the way, and the elastic material moves with you for optimal comfort. Gear up for your next getaway with a Jelt travel belt.